NEESgrid Goes Global
On March 26, earthquake engineers from the University of Illinois at Urbana-Champaign and NEESgrid grid technology developers from around the country partnered with the Kajima Corporation, a leading Japanese civil engineering firm, to conduct the first trans-Pacific simulation using NEESgrid.
For more information, visit http://access.ncsa.uiuc.edu/Releases/04.06.04_NEESgrid_G.html.
For more detailed information, visit:
http://wusceel.cive.wustl.edu/minimost/
Mini-MOST Experiment Setup Documents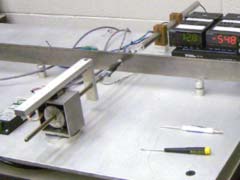 Guide to the NEESgrid Reference Implementation [PDF]
Guide to the Three-Site Simulation and Mini-MOST Experiments. A general introduction to the reference implementation experiments, including a guide to constructing, installing, and running them.
AutoCAD Drawing Files
This directory contains two detailed AutoCAD drawings (in DWG format) for construction and machining of the mechanical parts of the Mini-MOST experiment
Mini-MOST Drawings [PDF]
This directory contains a series of drawings showing the layout of the mechanical parts of the Mini-MOST equipment.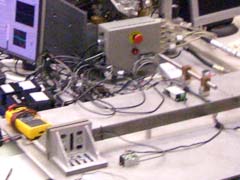 Mini-MOST Mechanical Parts Machining [Excel]
A spreadsheet of the mechanical parts, including parts that need to be machined, in fabricating the Mini-MOST.
Mini-MOST Requirements [PDF]
System requirements and parts list for Mini-MOST. Includes information about the National Instruments data acquisition hardware required, and a parts list for the DAQ components.
Software online directory UPDATED
Contains 14683 program Downloads, includind mini-most related software.
Mini-MOST Wiring [PDF] UPDATED
Instructions for wiring the Mini-MOST sensors and stepper motor.
Mini-MOST Instrument Settings [PDF]
Information regarding the set-up of the Mini-MOST instrument hardware.